Welcome to the Archive of Tyleress Tutorials
I am completely delighted to be able to host the superbly stylish tutorials of Tyleress
Simply one of the best.
These tutorials show that the artwork image is the key to a rockin' good tag - plus technique, working with layers, dropshadows
and selections. And of course, filters, cool fonts and much more.
So what are you waiting for? Try them all and have a ball!
When I started tagging, Tyleress was my tagging heroine and she remains so to this day xx
And, although Andrea has now retired from the PSP community
these tutorials of hers are just far too fantastic to just be allowed to disappear into the Internet ether!
So from my heart, thank you so much for allowing me to continue to share these legacy tutorials, Andrea hunny xx
The PSP world needs them as much now and as it did then!
(And you rock too!)
Added in 2016 from the Tyleress Tutorial Collection -
Sunset on Hollywood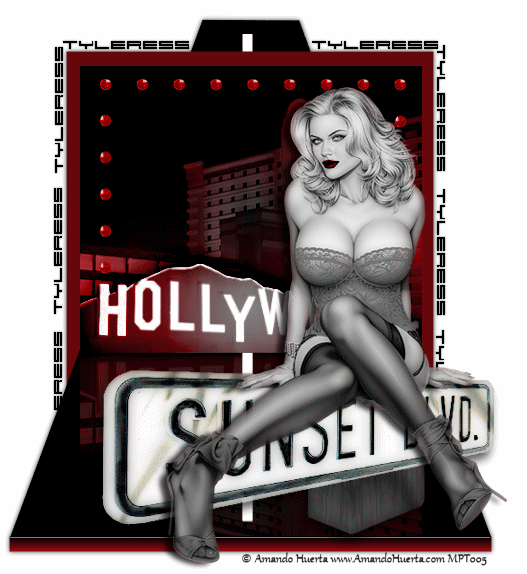 Suspended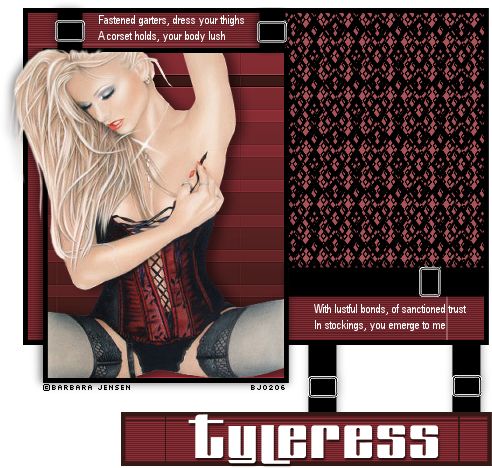 The Essence of Cool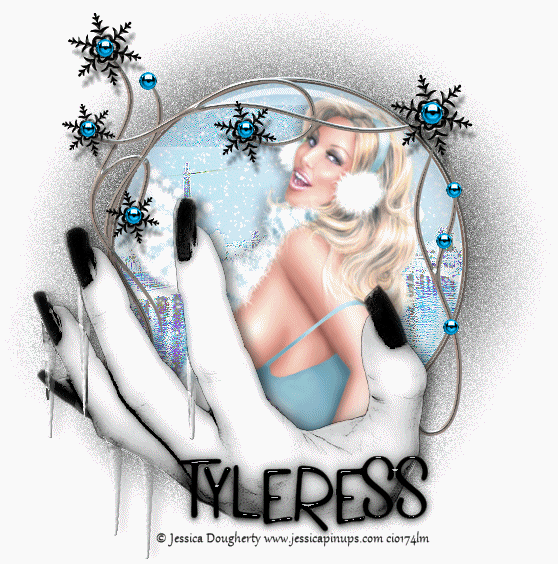 Thread my Heart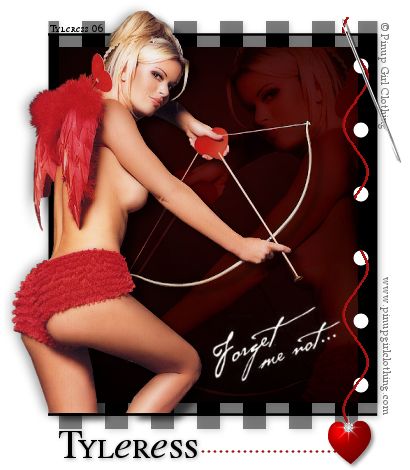 Tyleress - Most Recently Written Tutorials
Rock Out - added 6th June 2011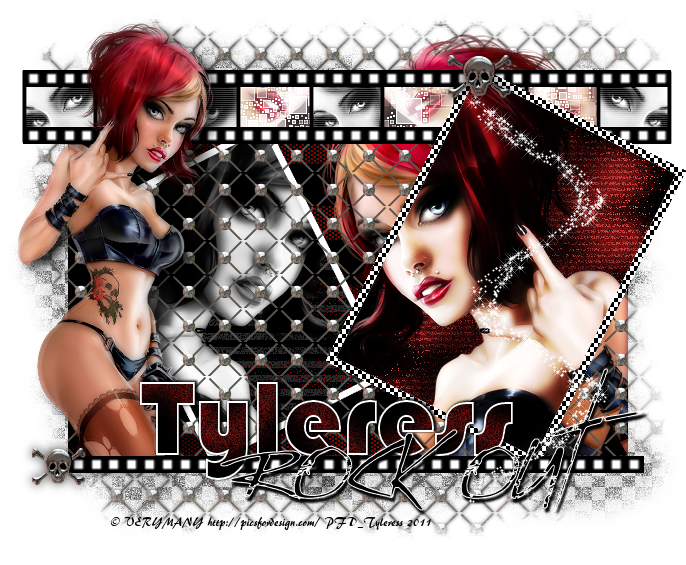 Princess It Up - added 27th May 2011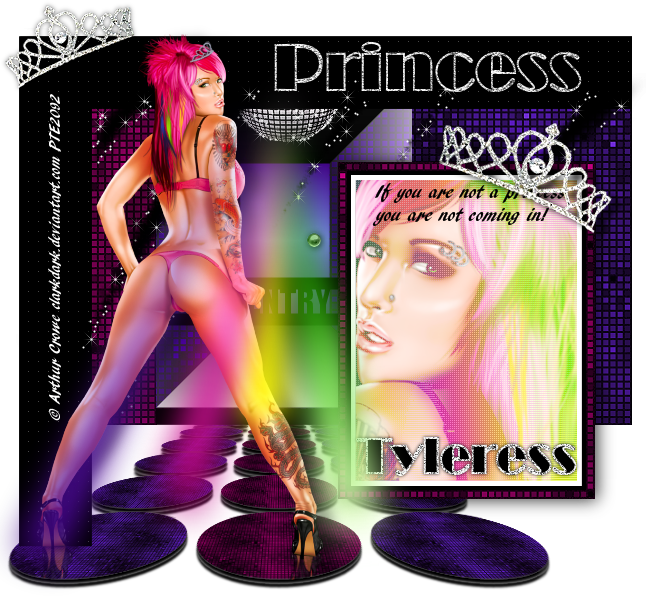 also added in 2011
Scorned, Fairground Attraction, Entrapped and No Way Out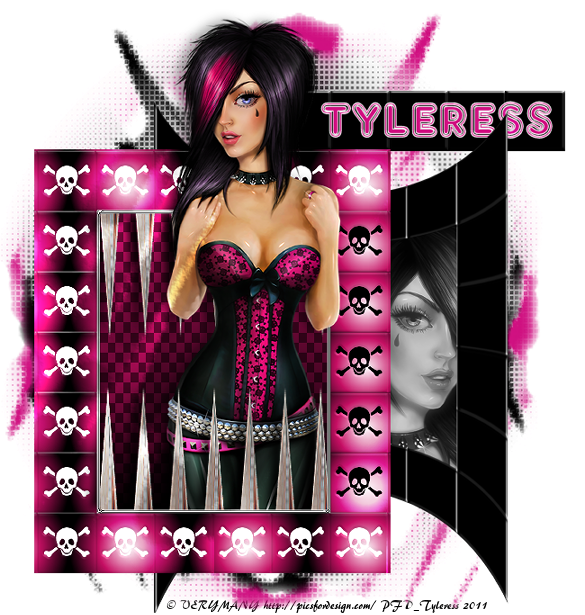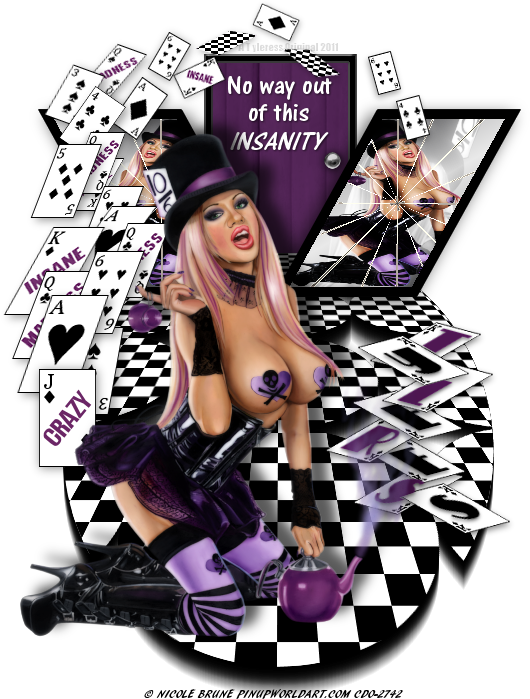 CLICK ON THE IMAGES ABOVE TO GO TO THE CHOSEN TUTORIAL
Ok then...so first the usual stuff - the TOU. Please take a moment to read...they're pretty much the standard netiquette, but it does still need saying!
TERMS OF USE
Please do not copy these pages anywhere on the Net
Yes, you may text link to this page or the tutorials in your PSP groups etc OR you may print them out for your own personal use, but
no other copying, translation, reproduction or rebroadcast is permitted without written permission from the tut owner (Tyleress)
If the tutorial does not supply the image/tube/filter/plug in/font, then there's a reason for
this, so please do not contact either myself (Vix) or Tyleress asking for it/them. You will not get a response and it'd be annoying so please don't do that.
For filters/plug ins/fonts - use your initiative and search engines to find them on the Net.
For images/artwork/tubes etc - either use a different tube/image if not supplied
or source them from either your usual places, ie. Groups (if permitted for FTU) or from tube shops (if PTU)
Note: Since many of these tutorials were added to my site in 2011,
some linked sites and links themselves may now be out of date or no longer active.
Simply improvise, thank you :)
And finally, no hot-linking to this website. I've added stat counters to the pages so I can see who's coming and going lol!
If my bandwidth goes bang due to bandwidth leeching, then my entire site will be offline until reset. And I don't want that, please?
So - text linking only, please. Do not right click, copy and paste. A complete No No.
Resist the urge to Right click, copy and Paste anything. It'll spoil it for all, and I will be really dis-chuffed.
Ta muchly xx
Right then...onto the fun stuff!!!! Click on the buttons below to go to the pages



Have fun creating superb tags and if you need to contact Tyleress please email HERE although please
bear in mind once more that Andrea has retired from the PSP tagging community so she may not be able to answer your enquiry.
For artwork/errors/site issues etc - contact me. My contact is on the Home page of this site. Ta much xx