LINKS...LINKS...and a few more LINKS
PLEASE NOTE: LOTS AND LOTS
of these sites are no longer be available
due to site closure or the owner has left PSP world
however, these remain for posterity and also
on the off chance that they may return one day...
So, onto the sites -
PSP TAG TUTORIAL AND MORE SITES
If you'd like to be linked here - please send me your banner and URL link details.
If you're not on this set of Links - you may well be at my blog site instead as I update that
set of blinkies and banners more often...check my blog out HERE
Trish aka Lady Dragus site (Tag Tutorials and More) http://ladydragus07.blogspot.co.uk
Dave aka Spawn's site (Forum Set Tutorials)
NICKY DESIGNS (Website Layouts for download)
http://www.nicky-designs.co.uk/

Monti's site

Clarey's site

Katiebelle's site
Tamie's Site

The Manda's site
Whippy's Site
Farrah's site

Fi's Tut Site

Tink's tut Site
Diane's site
Chelle's site
Bluey's site

Melissa V's site

Harley's site

Loads of tutorials writers site!
Becky's site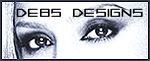 Deb's Site

Kimmy's Site

Sharon's Site
Janelle, Kimberly and Lou's site

Check out all these fabulous places above - you won't be disappointed
Loads to do and plenty of fun to be had learning new and
different techniques xx
SITES FOR SUPPLIES


WITH WILD ABANDON by Mz Kels
site down and has been for sometime - but I still use Mikel's gorgeous work
so wanted to give her props!
Mz Kels does have a blog HERE
but it's not completely PSP related
GROUPS/FORUMS LINKS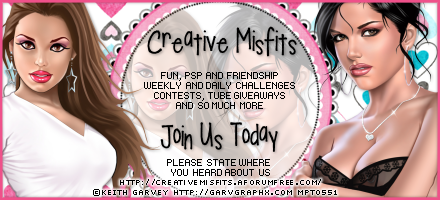 GROUPS THAT ARE LINKING TO MY TUTORIALS/MASKS etc
NOT LISTED BELOW? TEXT LINKING TO MY TUTS FOR CHALLENGES?
TEXT LINKING TO MY MASKS FOR TUTS?
I'd love to hear from you and add you to the list.
Please note that all of these Groups have my permission to text link to my homepage/tutorial/goodies pages
and some of the tutorial sites listed are linked because they use my masks in their tuts.
However, there should be no sharing of my scrapkits (links to blogsite or Goodies page only please)
nor bulk shares of my masks - again, link to my Goodies page for mask downloads BUT!! You are
welcome to share the individual mask if used in a group challenge or tag tutorial.
Thanks xx
PS. I have not visited all of these sites/groups/links. It is up to the individual (ie. YOU) whether you
take a visit to these websites :)
UPDATE: MSN closed it's Group facility in Feb 09 - so I've removed the MSN links
but kept the names of the Groups that contacted me, they may still
exist at other locations - I hope so :)
If you are an MSN Group that has moved, please
let me know your new URL and I'll link your new place xx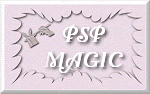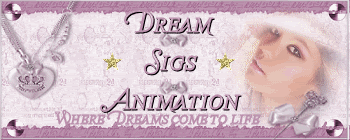 Tam's PSP Playground Friends (Yuku)
THE ULTIMATE TUT SITE (Forum - Members Only)
THE PSP HANGOUT (Yahoo - Members Only)
THE PSP PRIORY PALACE
IMAGINATIVE MINDZ
TBAB PSP in PROGRESS (Forum - Members Only)
NOT YOUR MOMMA'S PSP SITE (Forum - Members Only)
PAINT SHOP STOP (Forum - Members Only)
DRAGON'S LAIR TUBES (Yahoo - Members Only)
THE ULTIMATE TUT SITE
BEACHES TAGZ MANIA
UP YOUR ART
ARTISTIC MINDS INC
PSP FANTASTIC
SUNSHINE EXPRESS PSP
THE TAG SHACK
TAGGERZ DELIGHT
WRAPZRUS (Site Down)
DOODLE BUGZ (Forum - Registration)
TAINTED ANGEL GRAPHICS
STEPPING-STONES-THROUGH-PSP (Yahoo - Members Only)
PSP DYSFUNCTION
RAG TUTS N TAGS 2
TAGZ-N-THEMEZ (Yahoo - Members Only)
SENSUAL DESIGNS (Forum-Registration)
NUESTROAMADO PSP
PSP4EVERYONE
CLPD ASYLUM
GRAPHICS PLAYROOM (Forum - Members Only)
PSP TEMPTATIONS (Forum - Members Only)
MAD4TAGS
INDULGE N DELIGHTS (MySpace tagging Group)
MOON BAY GRAPHIX
TAG N SNAGS
DIANE'S EASY TO LEARN PSP
PSP PRIVATE GETAWAY
JERSEY ROSE TAGGIN' FRIENDS (New Forum - Opens 1st July)
TUTS N TAGS
HAPPY PSP'ers
NESTLED TREASURES
SINFUL ANGELS
CREATION DESIGNS MORE
ROBBIE'S CREATIVE RETREAT (Yuku - Open Group)
TIMBER TAGS (Yuku)
SUZI'S TAG CAFE (Aimoo)
FOXTROT PSP (Yuku)
http://suzcreations.simplydevilish.co.uk/
JALEERENEE AND HUNNE'S (Yuku)
MYSTICAL HAVEN'S TUTS
MOMMY, ME AND PSP
PERFECTLY HEAVENLY SIGS (Aimoo)
SHAMELESS ADDICTION (Yuku - Members Only)
PSP FUN TUTS 4 U (Google Group)
PSP-GROUP-SICA (Yahoo Group)
CAR-MA EROTIC PSP LESSONS (Yahoo Group)
ANIMATION GROUP JAX (Yahoo Group)
WISH COTTAGE (Yahoo Group)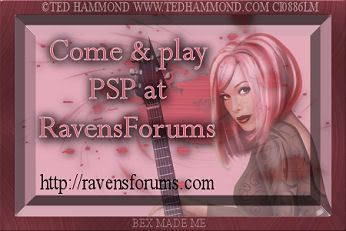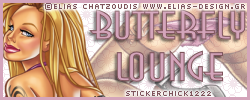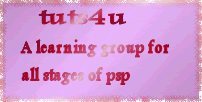 LINK TO ME
Some banners for this site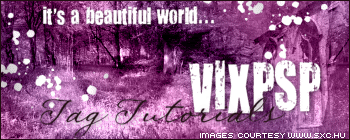 Feel free to take a banner to add to your Group/Site.
If you've room for one of the bigguns that'd be fabulous
I'm always happy to see this site linked and if you link me, let me know
so I can do the same for you xx
All I ask is that you please right click and save the banner to your hard drive,
link to my Home page only www.freewebs.com/vixpsp/
and leave me a message via email or Shoutbox
I'd like to know who's using it
Hugs xx